This weekly market offers the best locally grown and regionally produced agricultural items including vegetable produce, cheese, eggs, meats, fish, breads, pastries, and chocolate.
LOCATION & TIME
Pre-Order Online Sunday - Friday until 1pm
Pick Up Saturdays, 10:00 AM - 1:00 PM
December 5 - April 10
191 Highland Ave, Somerville, MA
​
Indoor pick up: Inside the main building in the Hall
Curbside pick up: street parking will be blocked off directly in front of the Armory on the right side of the road
Outdoor Market: in the parking lot behind behind the Armory
​
Parking: There will be no on site parking this year. Please find street parking, or park in our overflow parking lot at 75 Belmont St. (5 min walk away).
Find directions, bus and parking info here.
PAYMENT:
Pay online with credit, debit, and *SNAP for our pre-order market
​
Pay with cash, card, check, and SNAP tokens at our Outdoor Market
​
*SNAP, P-EBT, HIP PAYMENT: If you are paying with SNAP, P-EBT, or HIP, you can place your order with WhatsGood and pay in person when you pick up. Please fill out this form with WhatsGood to be able to checkout online without payment. When you arrive, please come to the SNAP table inside the Armory to pay for your order.
SNAP, P-EBT, & HIP
You can pay with SNAP both via WhatsGood and in-person at the Outdoor Market. We provide a dollar-for-dollar SNAP match up to $15 each week. Show your EBT card at the SNAP table to receive your match, pay for your order, and/or receive tokens.
​
Examples of how the match works:
- The shopper swipes $5 on their SNAP or P-EBT card at the snap tent, the market will match $5, and give a total of $10 worth of tokens to the shopper for the outdoor market
- The shopper places an online order through WhatsGood for $28, the market will match $14 and swipe their card for $14
- The shopper places an online order through WhatsGood for $45, the market will match $15 since that is the maximum amount possible and will swipe their card for $30
​
HIP dollars can also be used to purchase fresh fruits and vegetables from seven vendors. More information about the HIP program can be found here.
​
​
​
​
​
​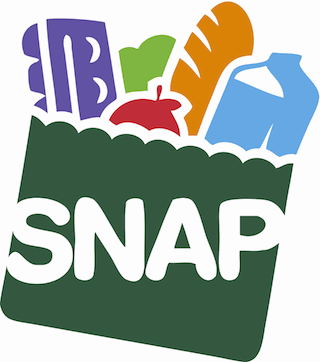 The purpose of the Somerville Winter Farmers Market (SWFM) is to operate a vibrant market to meet the following goals:
​
Increase access to local and healthy foods during the winter months for all residents, including Somerville's middle and low income residents
​
Contribute to the year-round success and productivity of local food producers
​
Strengthen the relationship between consumers and producers